Main content starts here, tab to start navigating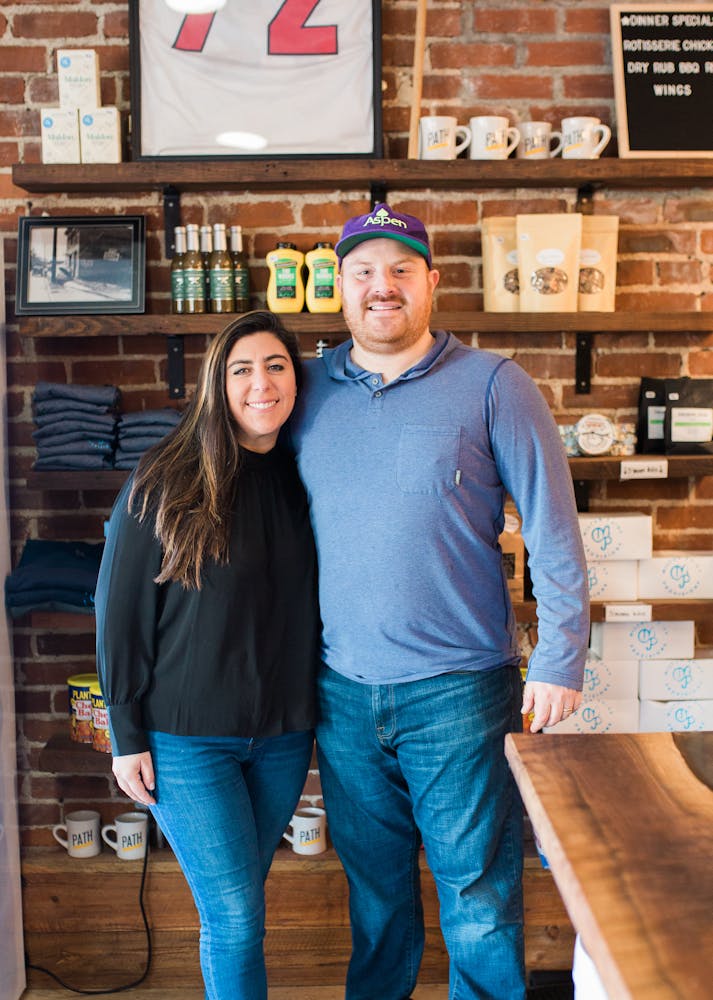 MEET MONTY + HADLEY GERRISH
On a mission to deliver great food made with the best ingredients, husband and wife duo Monty & Hadley Gerrish opened Milton Point Provisions in 2020 in Rye, New York. After spending a decade in the food industry sourcing ingredients from the finest producers for New York City's top restaurants, Monty has developed a keen taste for truly special products and focuses on delivering that experience right here at MPP. No producer is too small or too far for Monty to partner with, and he believes that telling their story and highlighting their ingredients makes the food you enjoy so much better.
A former CFO, Hadley is a master at keeping the business running smoothly and can be found assisting anywhere in the restaurant – front counter, fry station, you name it! Particularly over the past year, Hadley has been instrumental in providing innovative solutions for dining while staying safe during the pandemic. It truly is a family affair at MPP – Food, Friends, Family!
Together as a team, Hadley and Monty have crafted a menu and dining experience inspired by their favorite dishes from his favorite restaurants around the world, as well as American nostalgia. You can find some fun American nostalgia snacks, as well as our specialty ingredients used in the kitchen for sale in our Provisions section. From the mayonnaise to the prosciutto, seasonal specialties, and local produce and meats – each item is curated by MPP because it is simply the best.